Walking Groups & Festivals
You needn't get lost... follow the experts on a long walk in or around Bradford on Avon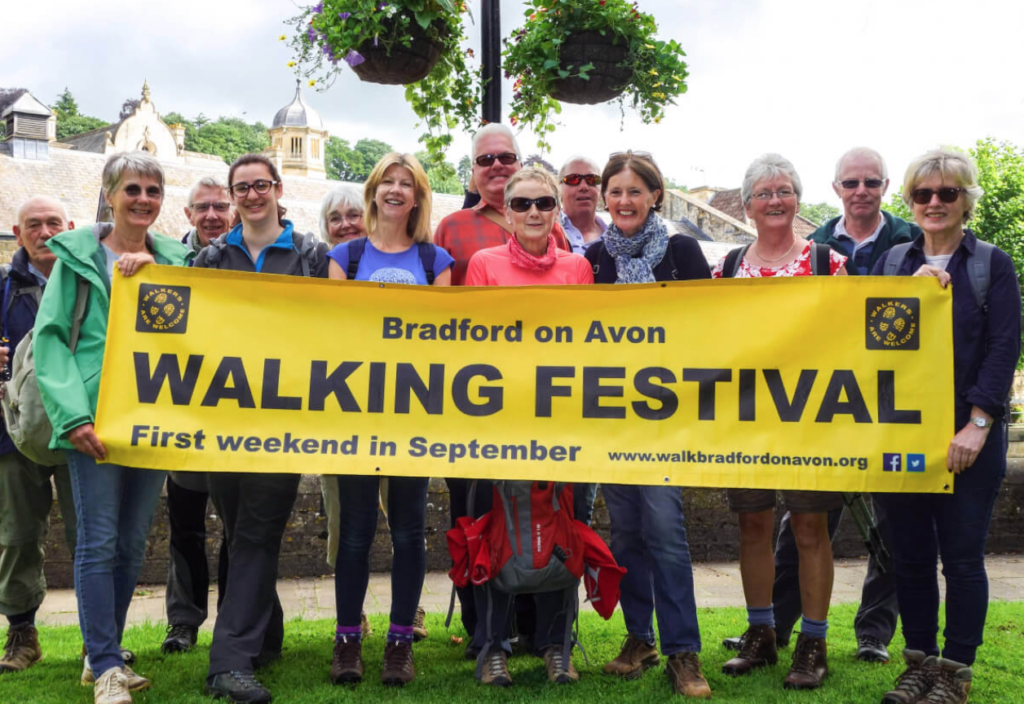 Walkers Are Welcome
The 'Walkers are Welcome' group in Bradford on Avon is an active and thriving organisation, who organise regular local walks and liaise with the Tourist Information Centre to keep visitors 'in the know' about upcoming events.
They also run an annual Walking Festival during the first weekend of September which offers between 10 and 12 designated walks during the festival.
Bradford on Avon Walkers Wheel Map
Want to explore the surrounding areas of Bradford on Avon?  The Bradford on Avon Walking Wheel is a 42 mile interconnected series of waymarked routes in and around the town and local villages.
You can find out more here: http://walkbradfordonavon.org/boa-wheel-2/  Waterproof, laminated maps are available to purchase for £5 from Explore Bradford on Avon Information Centre in Westbury House Garden.