Paddleboarding on the River Avon
Stand up paddleboard sessions are open to all abilities from beginners to the more advanced who want to see the town from a new perspective. Sessions are for 1 hour and 30 minutes (including kitting uptime) and are led by qualified instructors from The Wiltshire Outdoor Learning Team. You will be given a buoyancy aid, plus a windproof top if deemed needed.
Season April – September
Saturday session times : 10am, 12.15pm, 2.30pm
Sunday session times: 11am & 1.15pm
Min age is 7 if accompanied or 9 if unaccompanied.
SUP with your pup and mega SUP (8 person SUP) available
To book please click this link that will take you to the WOLT website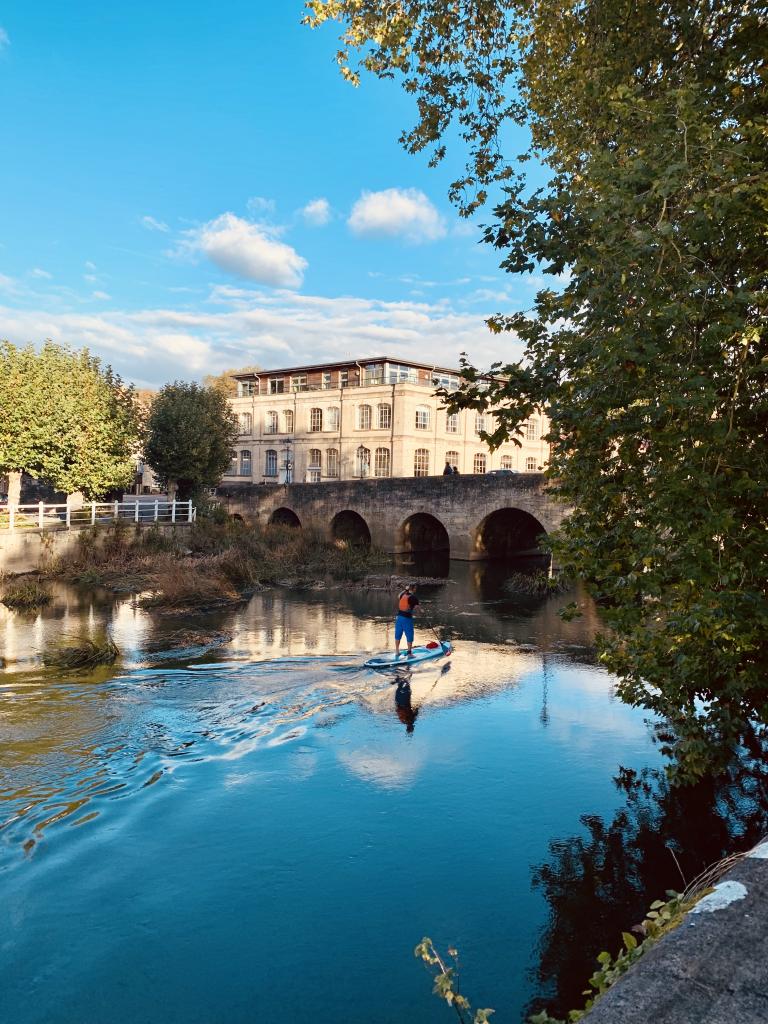 Licensing your canoe, kayak or paddleboard
If you'd like to take your own canoe, kayak, row boat or paddleboard on the canal or river, find out what you need to know about licensing first.