Tucked away at the bottom of a steep and tranquil valley, a visit to the romantic, award-winning, Grade 1 listed Iford Manor Gardens is like no other and forms the perfect escape from the pressures of modern life.
Famed Edwardian landscape designer Harold Peto designed the unique, Italianate, 2.5 acre gardens when Iford Manor was his home, from 1899-1933. Drawing inspiration from Peto's travels all around the world and from the history of the garden itself which dates back to the medieval period, Iford Manor Gardens blends Italian, Byzantine, Ancient Roman and Oriental designs together.
During the past 50 years, today's owners, the Cartwright-Hignett family, have lovingly restored the garden and continue to develop it, finishing the Oriental Garden area, extending the woodland walks and redesigning areas of the garden as they age, 100 years after Peto's original plantings.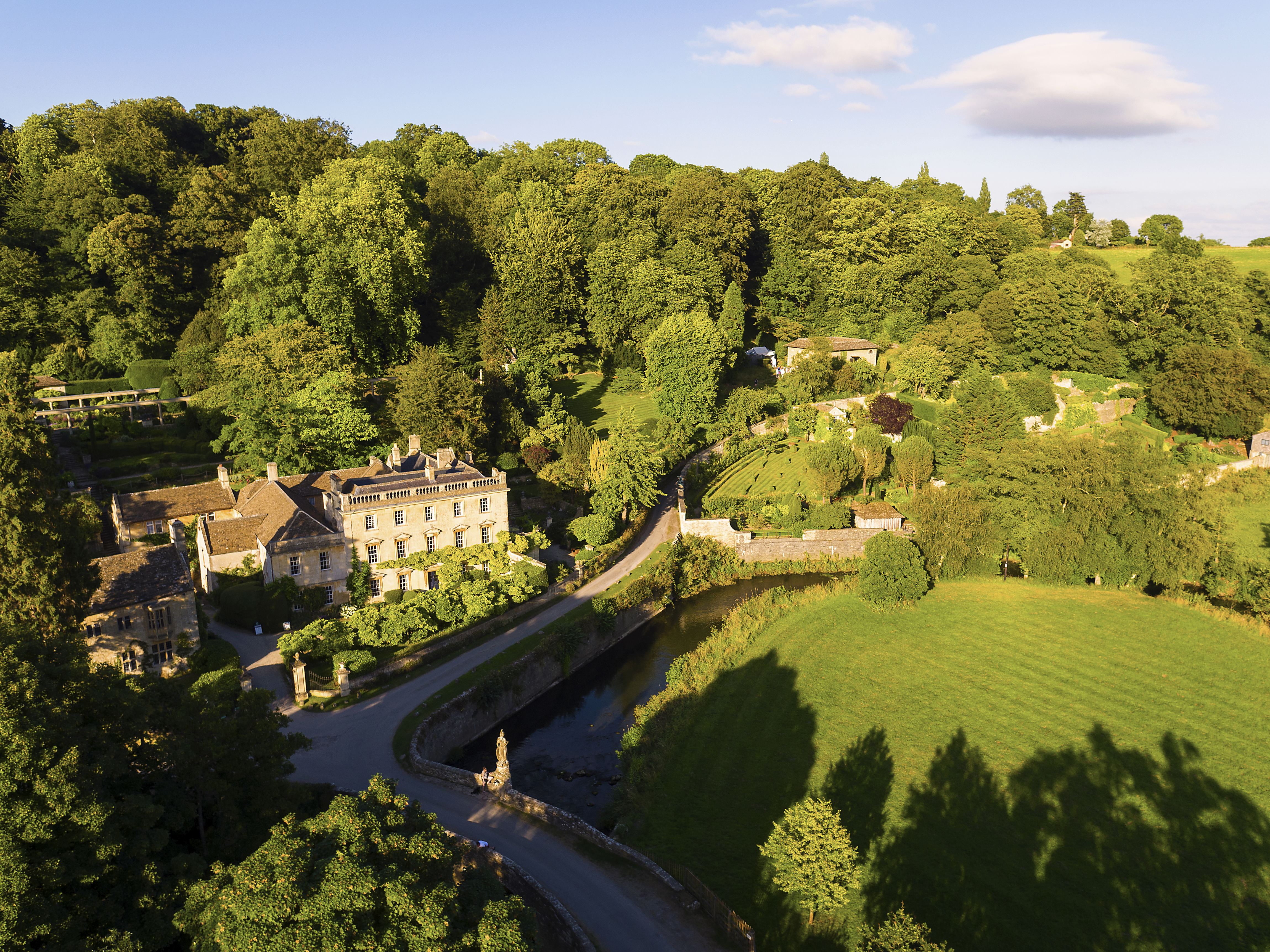 Narrow and uneven paths twist and turn around ancient statues, columns, terraces and architecture on the steep hillside, drawing you on in anticipation of the next delight. After each step a new view is revealed, allowing visitors to marvel in the clever nature and beauty of the design. Steeped in history and located on the last hill of the Cotswolds, with the Wiltshire/ Somerset border running through the garden itself, visitors often say a visit to The Peto Garden was like stepping into another, timeless world
Iford Manor Garden was recently awarded the "Making Customers Smile" and "Best Social Media Campaign" awards in the 2018 BOA Business Awards. It is a previous winner of the "Little Treasures of Britain" award in the 2017 Group Travel Awards and has been listed by Vogue as their 5th favourite garden to visit in the UK (2017). In 1998, The Peto Garden was awarded the HHA/ Christies "Garden of the Year" award.
Due to the steep nature of the Grade 1 listed historic garden, whose design is characterised by narrow, uneven paths and steep steps (without handrails) accessibility can be challenging in areas. We therefore recommend that visitors call ahead of their visit to discuss their needs. Visitors who require sticks to steady themselves regularly visit without problem, but wheelchair and walking frame users can only access part of the garden. A disabled toilet is available
Opening Times
April – September 2019; Weds – Sun; 11am – 4pm (last entry 3.30pm)
October 2019; Sundays only; 11am – 4pm (last entry 3.30pm)
Please check website for up to date opening times
Find out more information on the Iford Manor Gardens Website Here
Click here to find more stately homes and gardens in and around Bradford on Avon