27th July 2022
Barbara McLellan – Pirates Ahoy!
Price: £10.00 per person
A one-hour trip on our pirate galleon — lots of fun!  Come dressed as pirates to join our pirate crew, learn how to be a pirate, and share the treasure!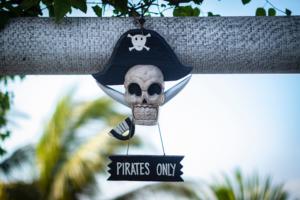 Children must be accompanied by an adult, and advance booking is essential. Perfect for children up to 10 years old. Children under 1 year old travel free.